CERT Basic Training was taught earlier this week (August 2015) at the Waldorf School in Bonny Doon, California by San Francisco Firefighter/Paramedic Dave Spencer, whose son attends the school. Dedicated faculty and staff came together to learn the basics of disaster preparedness, fire safety, disaster medical operations, and light search and rescue.
In a large-scale disaster, providing this kind of training for schools, work places, and community organizations in rural locations where professional emergency services may be overwhelmed and slow to reach remote, sparely populated areas, shows great foresight. The more people in remote communities who are trained to know when and how to respond to basic community needs, the safer that community may be.
Of course, providing Basic CERT Training to schools, work places, and community organizations in large towns and cities also has great benefit as well, especially when a large-scale disaster strikes.
Kudos to the Waldorf School and Dave Spencer for putting on this great class!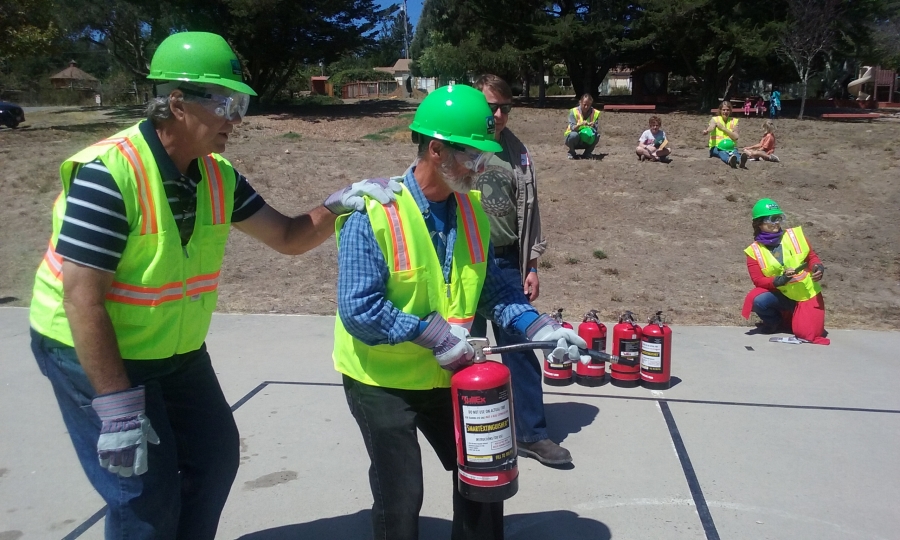 Two Waldorf School CERT Team members practice fire suppression skills as fellow team members look on.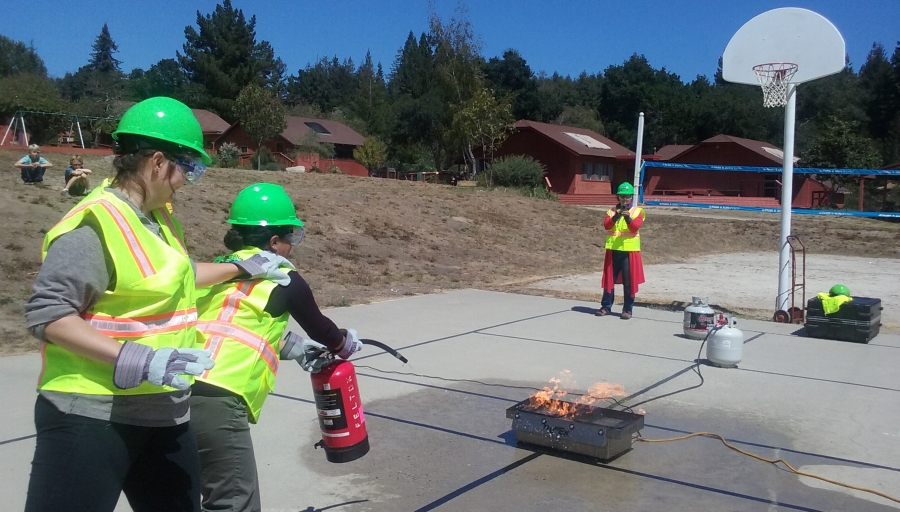 Two members of the Waldorf School CERT Team demonstrating proper technique in putting out a fire.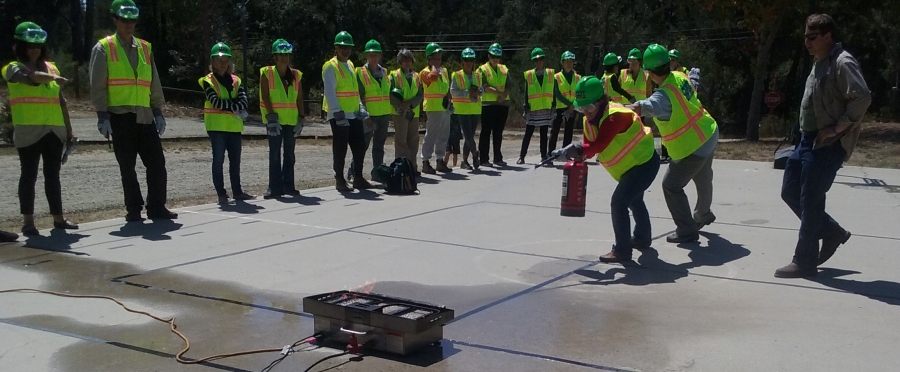 While two members of the Waldorf School CERT Team practice putting out a fire, students look on and get great lessons in teamwork, safety, and skill mastery.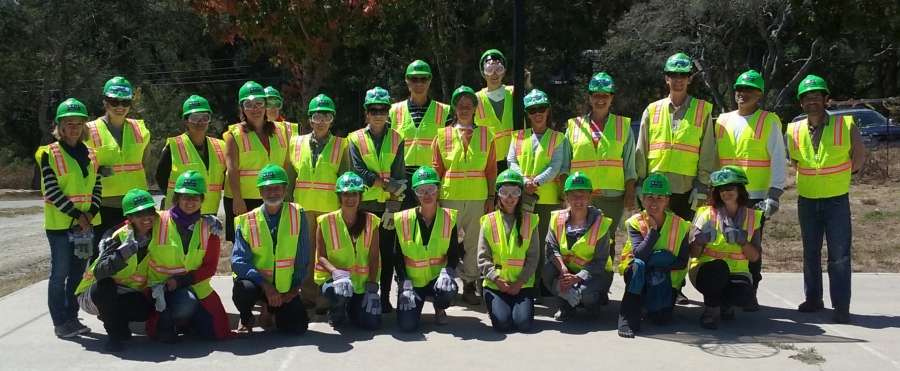 Waldorf School CERT Team group photo. Teachers and staff take a 20-hour CERT Training Course to help keep students safe. Way to go, Waldorf School!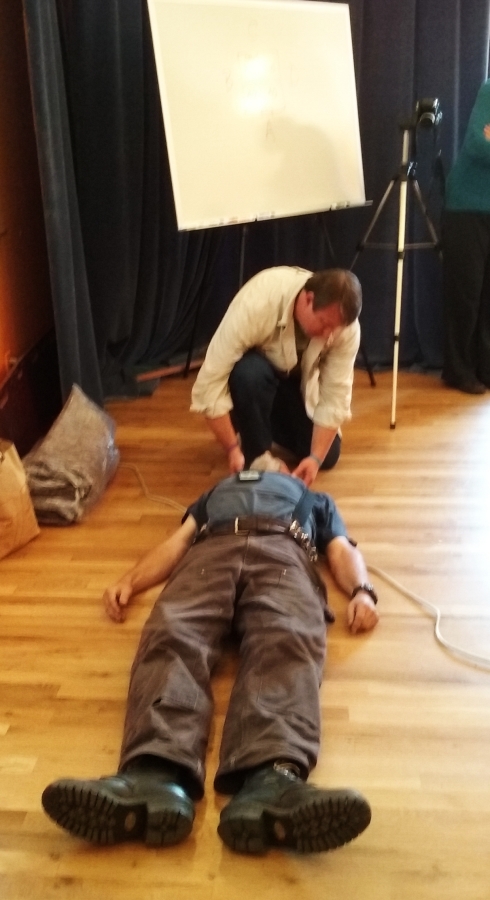 San Francisco firefighter and paramedic Dave Spencer teaches head-to-toe medical assessment procedure. We are so lucky to have such a great teacher!